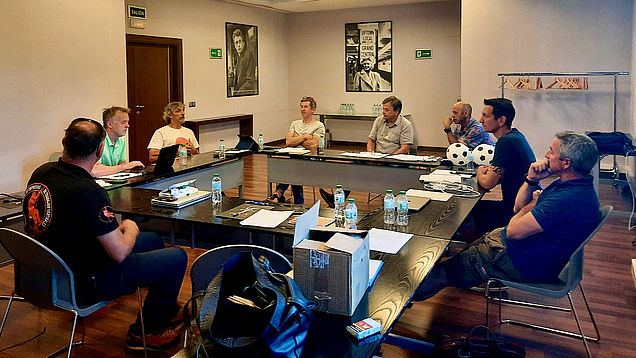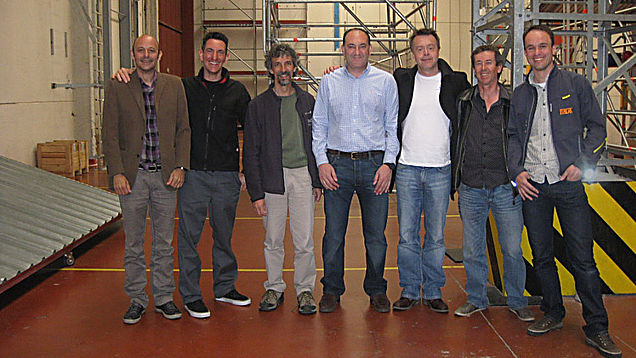 The European Committee for Rope Access is an informal cooperation of independent and established rope access associations from France, Norway, Spain and Germany, representing more than 20.000 technicians worldwide.
Main purpose of ECRA is to share knowledge and maintain and even improve the high standards of safety and training for rope access technicians. The quality of independent assessments, all rope access technicians need to pass to get their certificate is also an important issue.
The working group was initiated by the French rope access association (DPMC at that time) at the beginning of 2011 as an opportunity to exchange views about rope access in general. During the first meetings, the members were able to get an idea of ​​the training, the certification process and the preferred rope access techniques of the partner associations in each country.
All ECRA-members were partners of the European funded Leonardo lifelong learning research project "European Professional Certificate for Rope Access". From 2013 to 2016 the partners were working on a referential for the harmonized certification of rope access personnel in Europe. This referential can also be used to make rope access certificates from different certification systems comparable.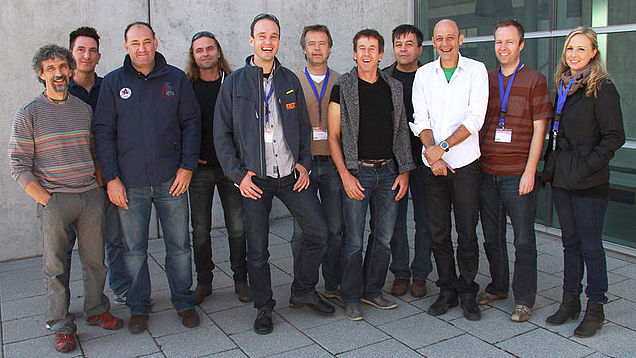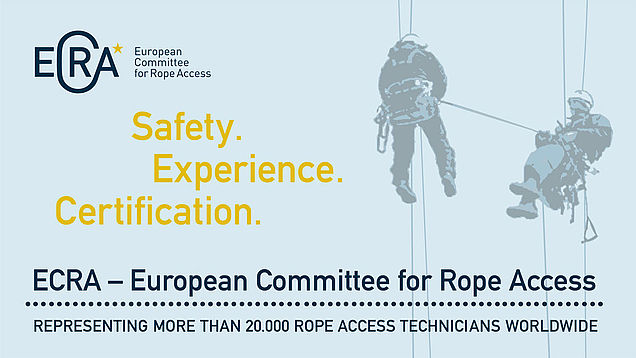 Declaration 2012 – an important milestone of international exchange
Although each association has its own training and certification scheme, the four members share the same philosophy regarding rope access in general, the associated training and certification procedures as well as health and safety at work.
This resulted in a declaration, signed in 2012, in which the four associations fully recognize each other and define the minimum standards for rope access technology in 14 points. In addition to the main aspect of safety, these points also include the existence of national regulations, ergonomics and independent certification in at least three levels.